FREMONT, Calif.—As you read these words, hundreds of students are hunched over iMacs in a massive computer lab. Most of them have little, if any, programming experience, and they haven't paid a cent to get here.
And yet, here they sit, just 7.6 miles directly across the Dumbarton Bridge from Facebook headquarters in Menlo Park, dreaming of joining Silicon Valley's legions of programmers. Each day, the students get new programming assignments, but there are no teachers. There is a help desk, or rather a "help" desk—which really, really doesn't want students to ask for guidance—all in the name of "peer-to-peer learning."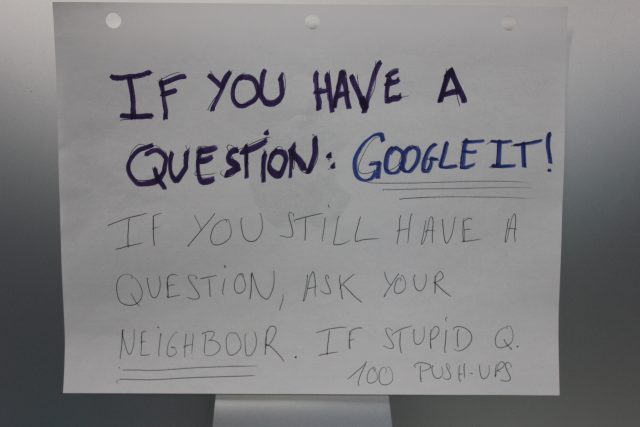 For the full article, continue to Ars Technica.
Can 42 US, a free coding school run by a French billionaire, actually work? | Ars Technica.
Source: Can 42 US, a free coding school run by a French billionaire, actually work? | Ars Technica